Create a Predefined Source #
After logging in, navigate to the Data sources section by clicking the Data sources button on the left menu.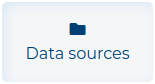 On the list of Predefined data sources, click the Add predefined source button.

Select the desired Source to add.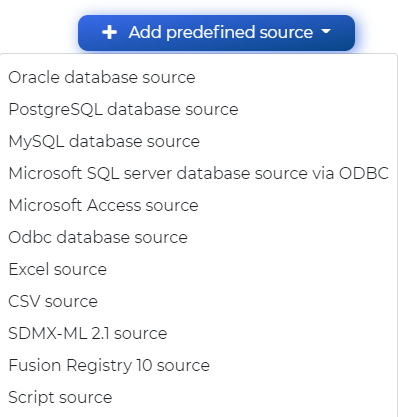 Depending on the selected Source, fill in all the fields with valid data.
Oracle Source required fields #
Postgres Source required fields #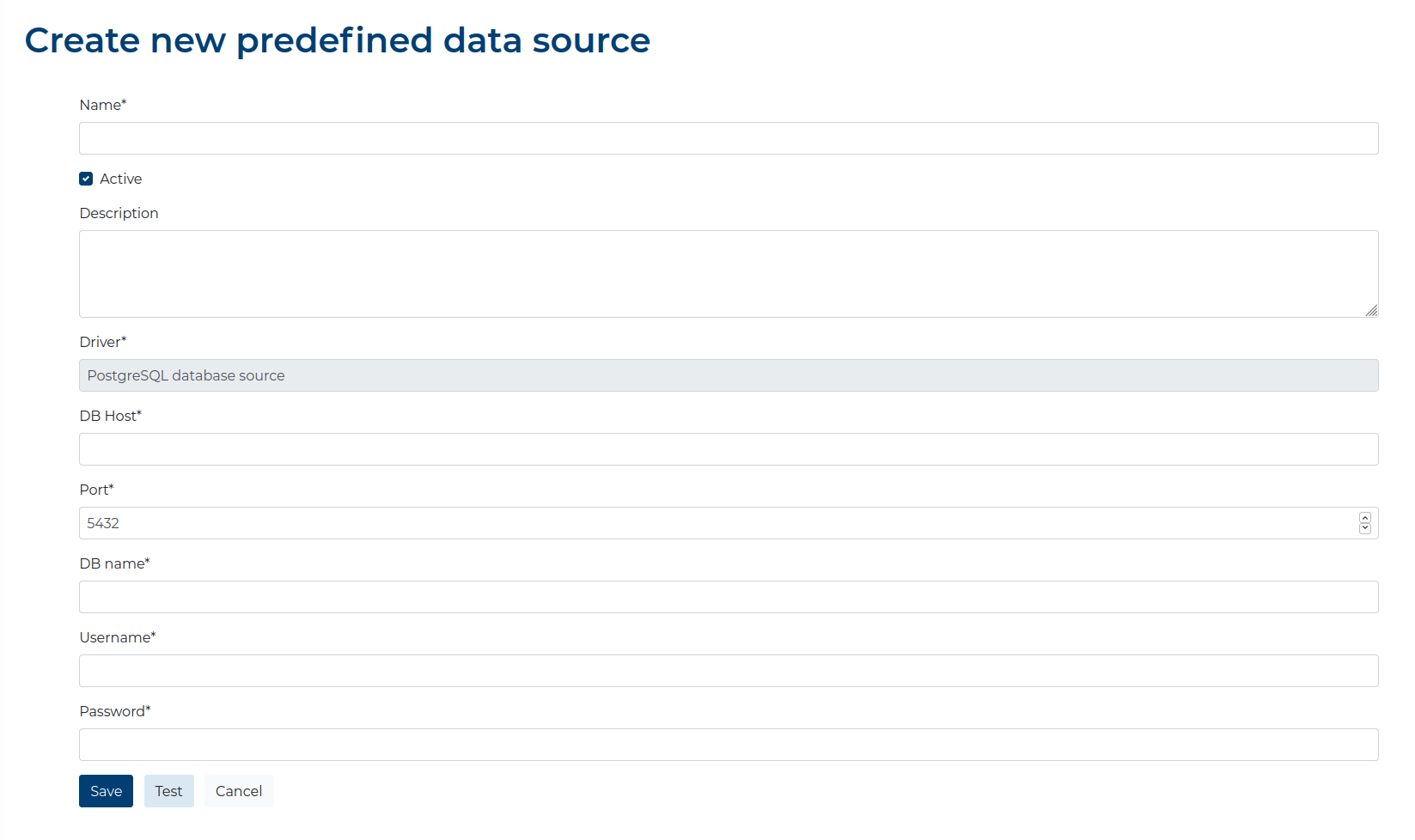 MySQL Source required fields #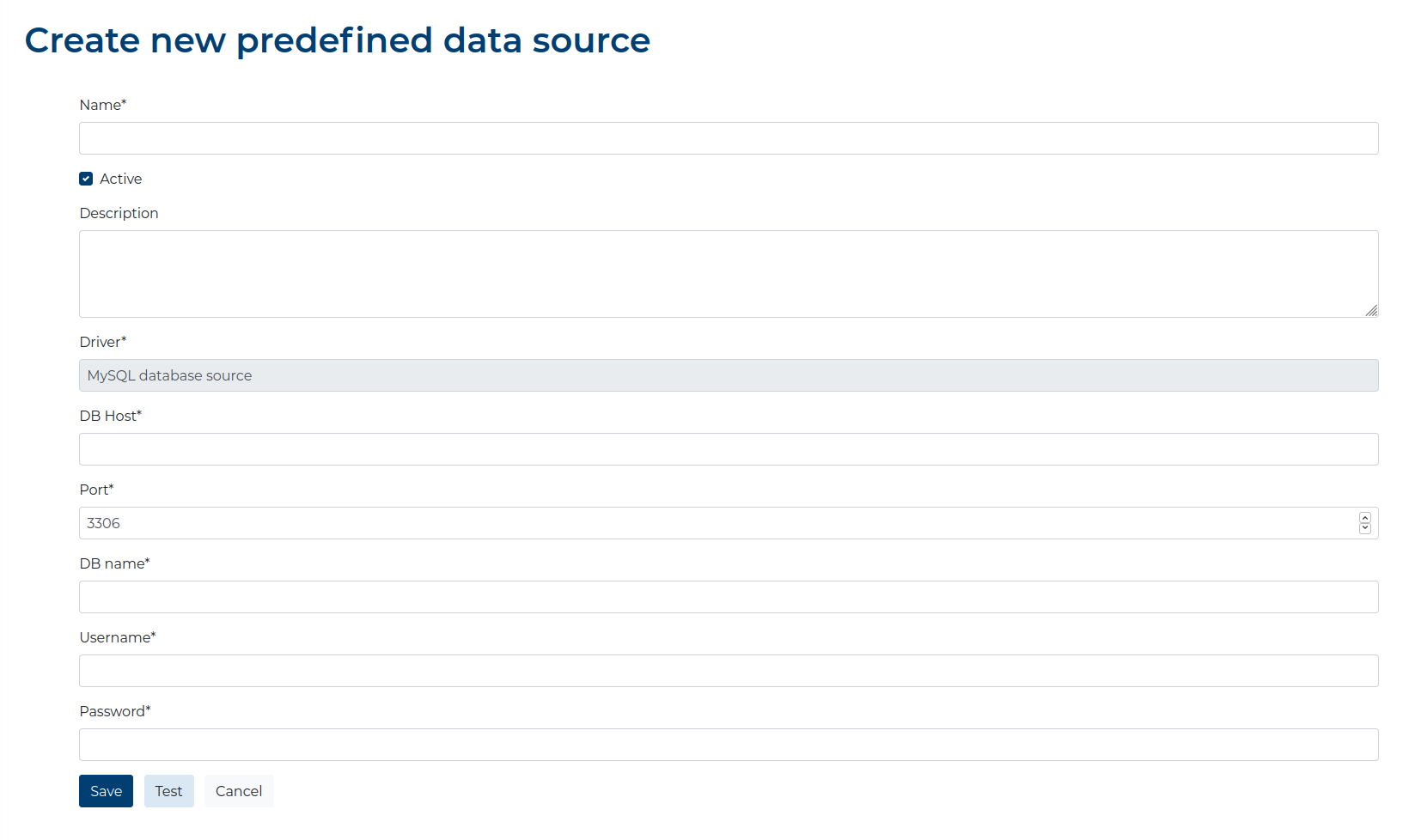 Microsoft SQL server Source required fields #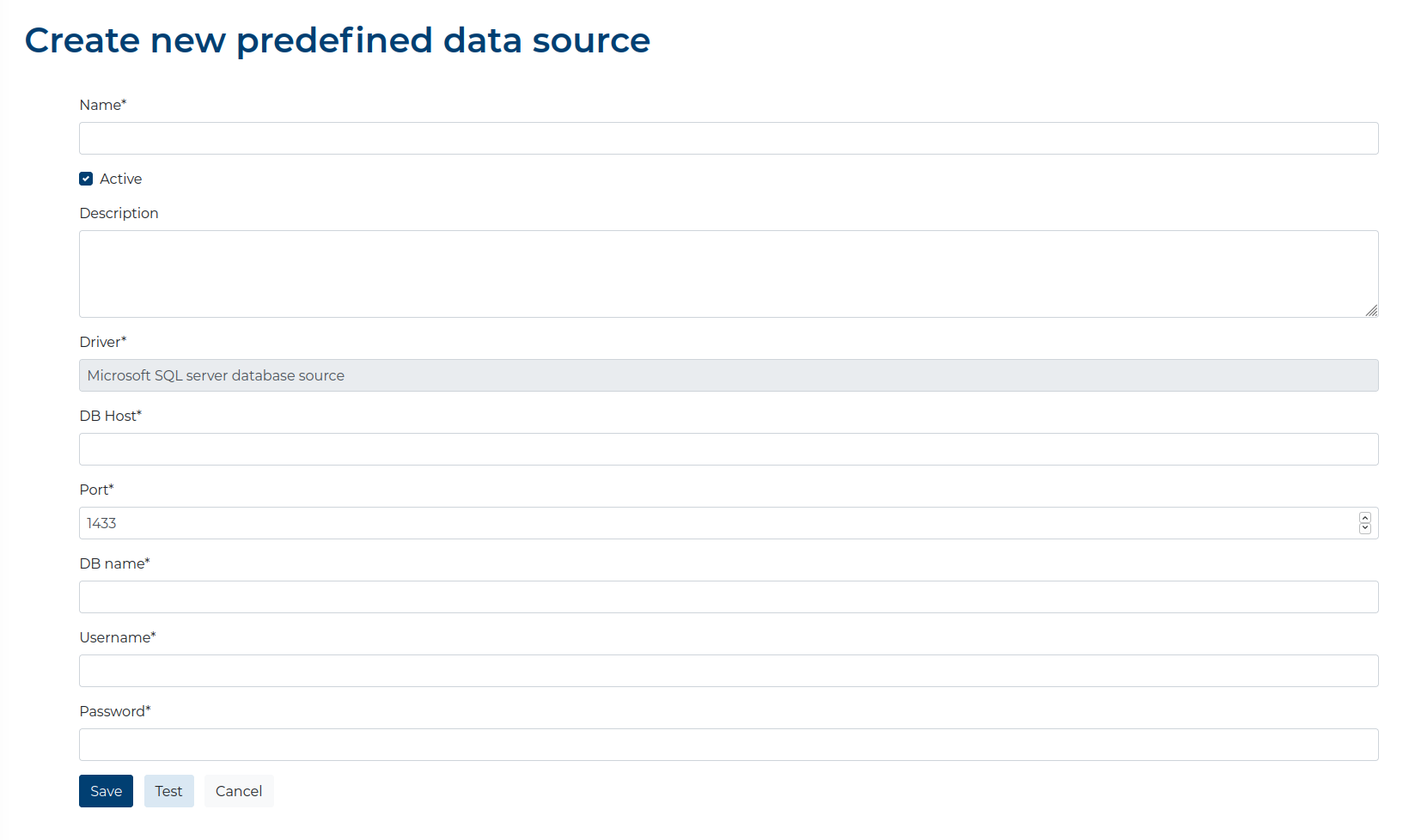 Microsoft Access Source required fields #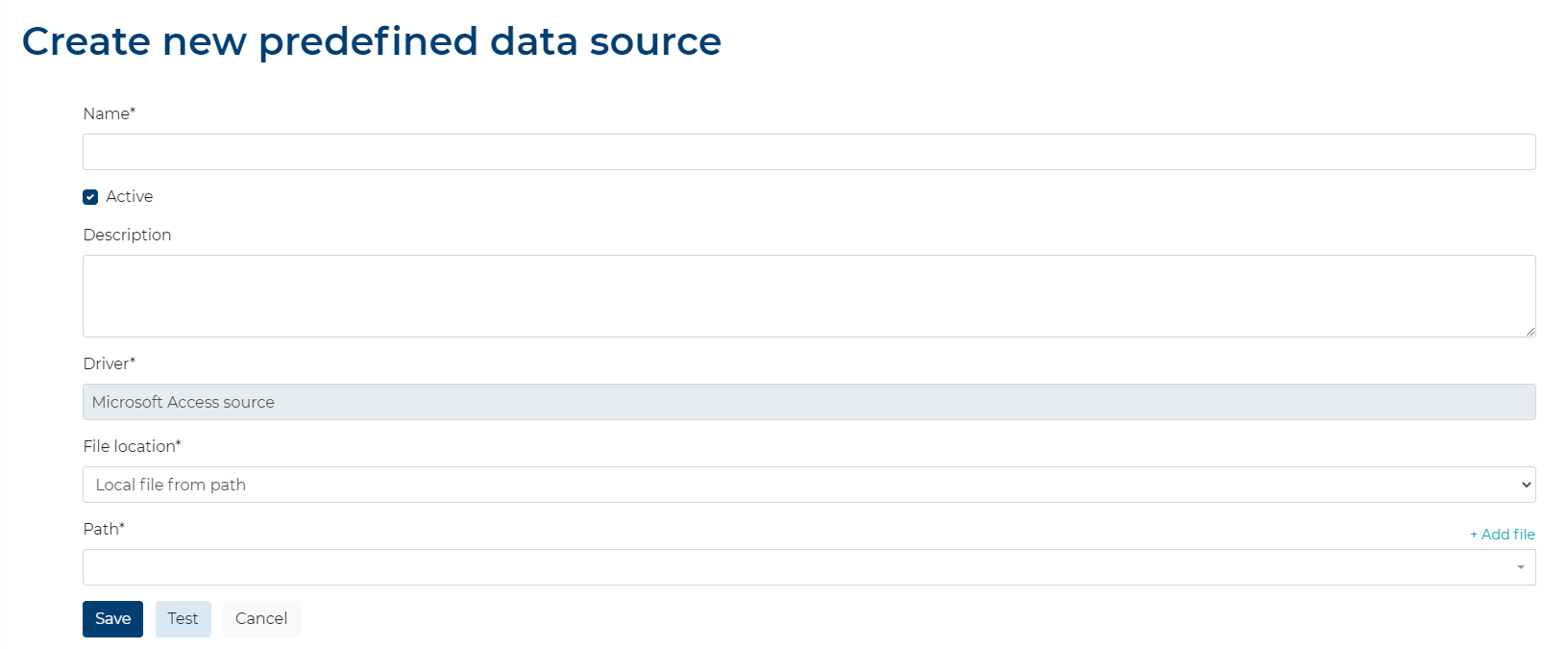 ODBC Source required fields #

Excel Source required fields #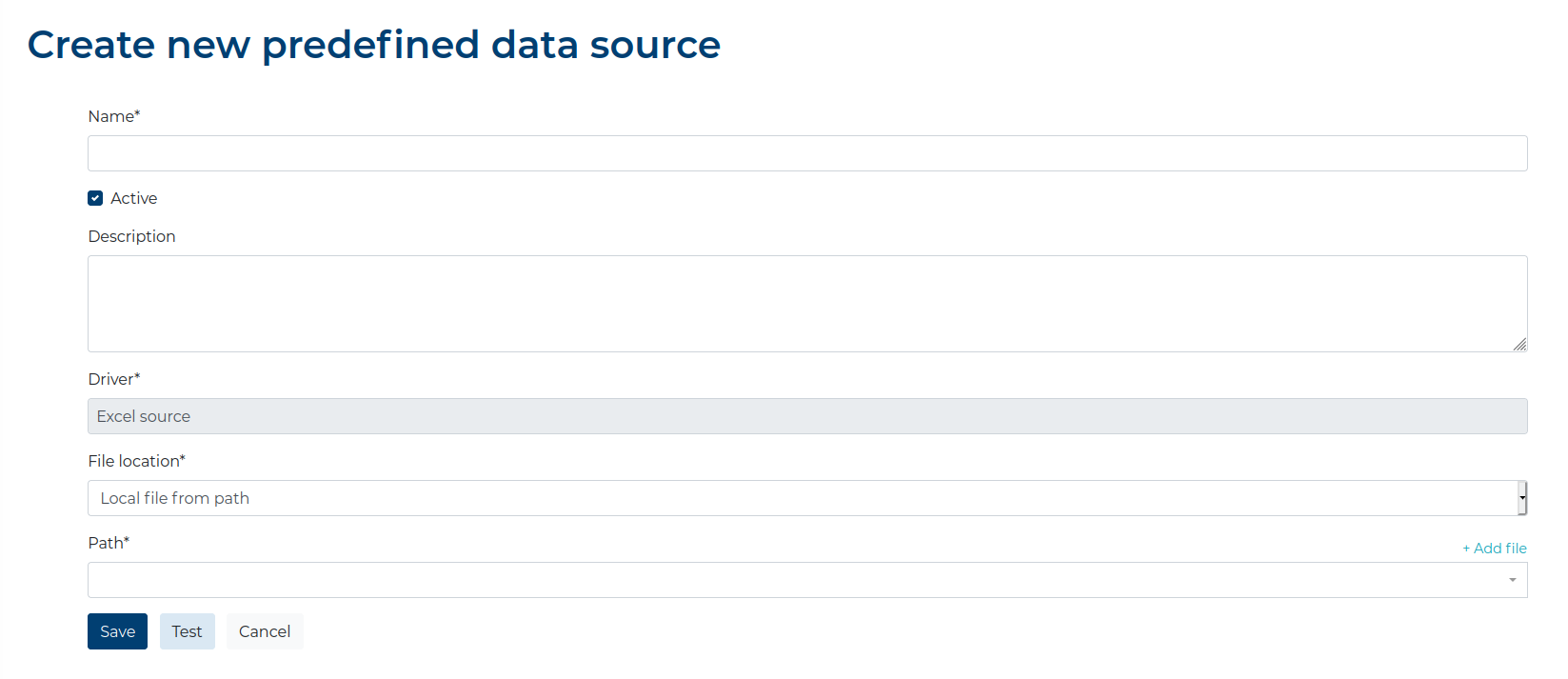 CSV Source required fields #
SDMX-ML Source required fields #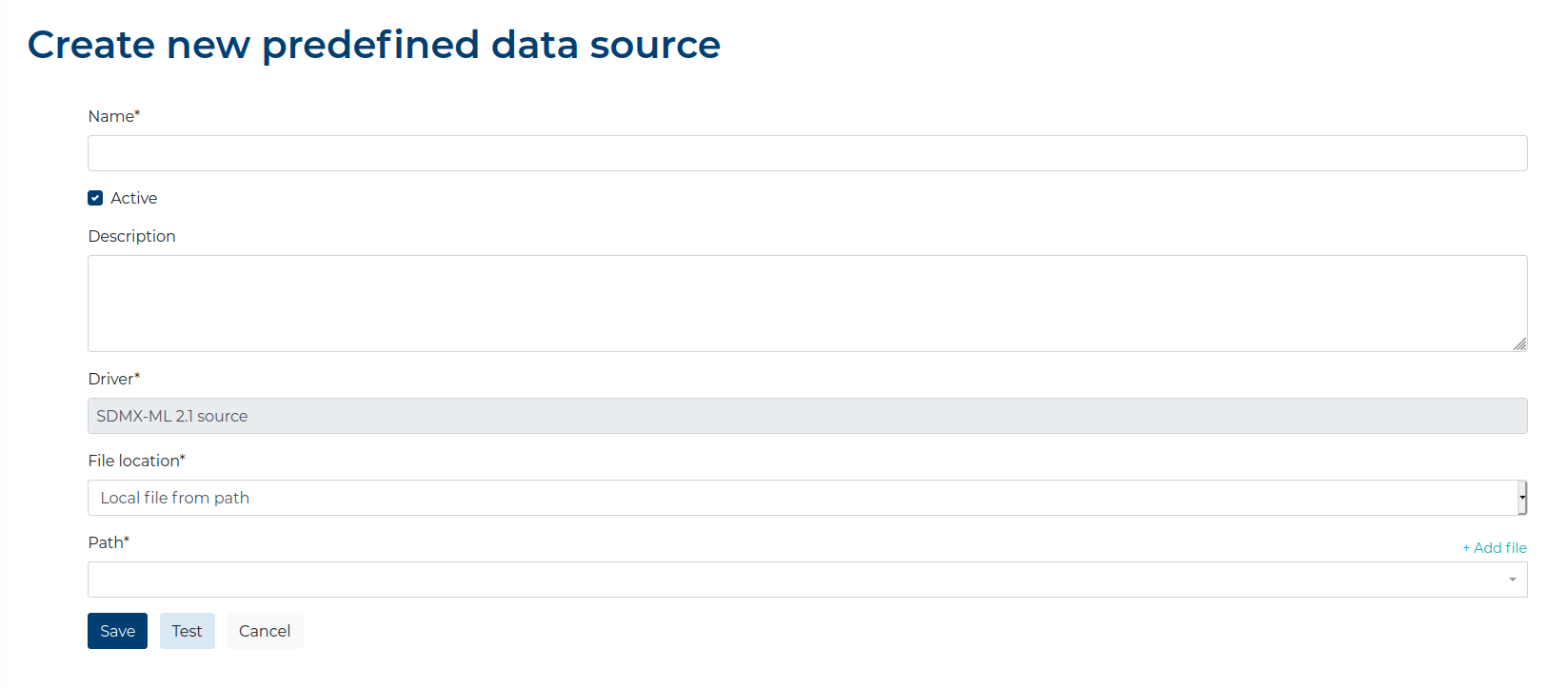 Fusion Registry Source required fields #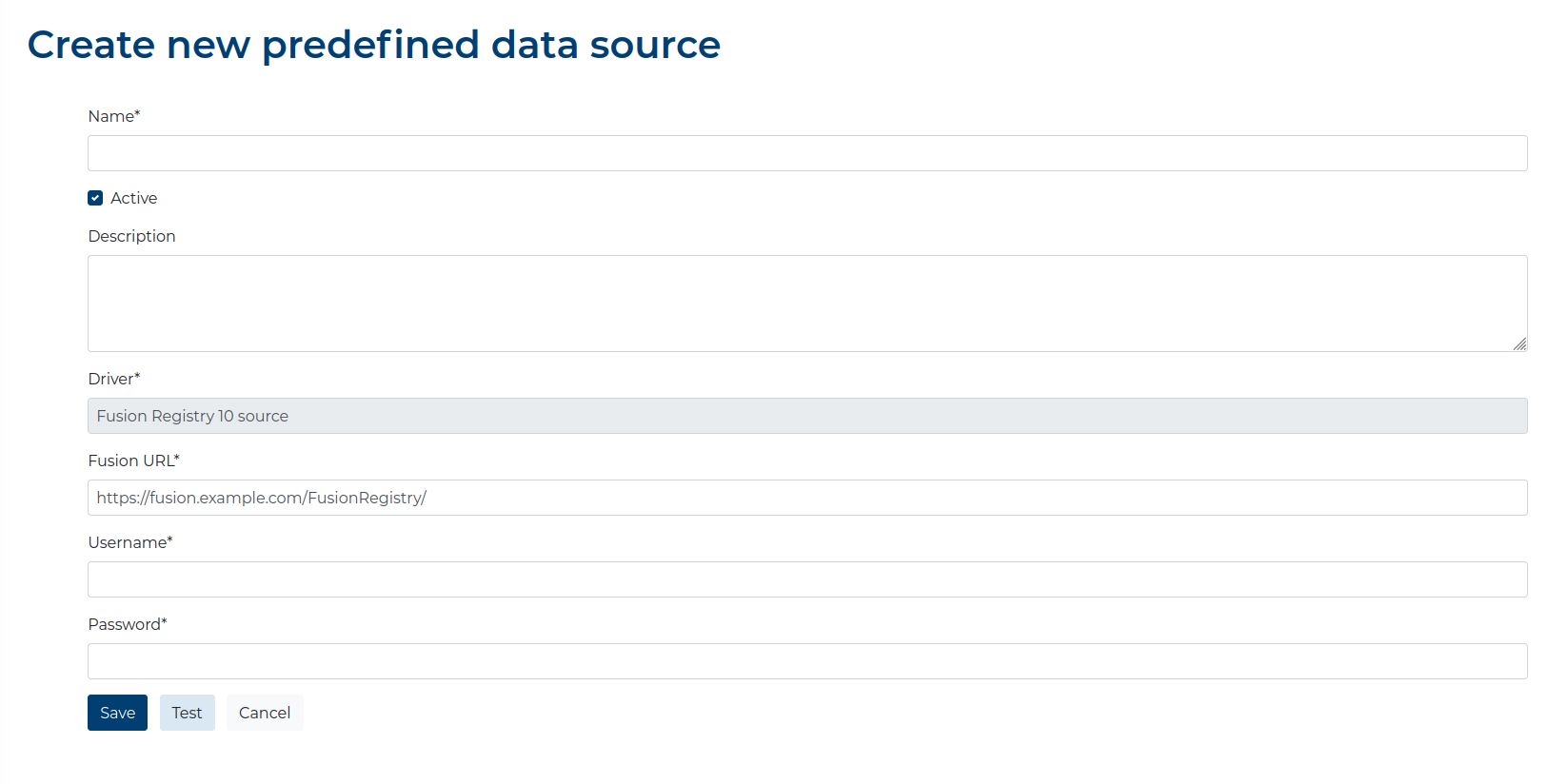 Script Source required fields #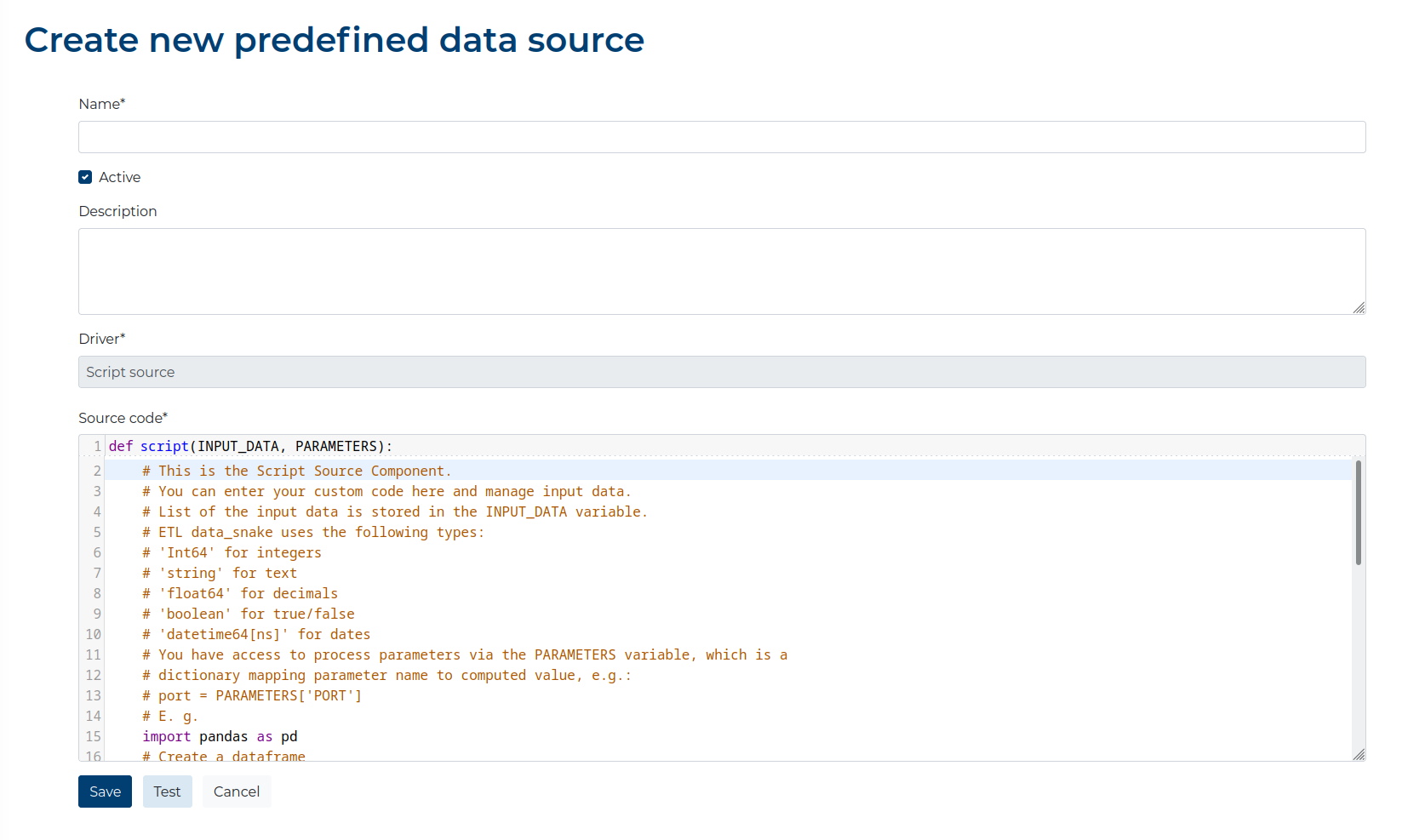 ---